Our Langley Car Performance Shop
Are you dissatisfied with the performance of your current vehicle? Whether it's old or just driven
off the lot, you can turn to the mechanics at Monster Auto Lab for any performance upgrade that
you have in mind.
We boast a full-service auto shop, which includes a performance lab. In this lab, we can make
any car run better than it used to, all at an affordable price. What are the main services you can
request of our shop, performance-wise? Well, our team has a strong focus on improving:
• Suspension
• Air intake systems
• Exhaust systems
Each mechanic has been trained through a dealership and certified, so trust them for high-
quality workmanship every time. No project is too complex or too simple for us. Our shop is
conveniently located in Langley BC, is open on Saturdays, and isn't too far from car dealerships
like BMW, Mercedes, and Audi.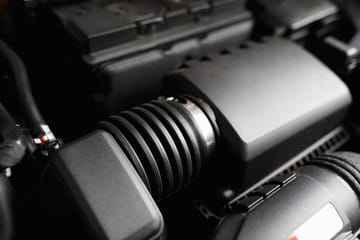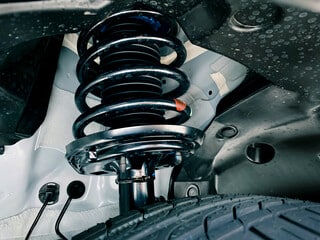 Suspension
To improve road handling and performance and to make your car or truck capable of carrying
heavier loads, have the suspension upgraded. Our shop can set you up with its variety of
leveling kits and lift kits. If you want the greater aerodynamics and faster acceleration that
comes with lowering the suspension, we've got the perfect lowering springs for your car.
Coilovers are available, too. Residents of Langley BC should know that we carry all the name
brands, including Eibach, Icon Suspension, Bilstein, ReadyLift, and Zone Offroad. 

Air Intake Systems
One way to improve car performance is to give the engine more oxygen. Getting a new air
intake system will increase airflow to the engine and really add the extra oomph to your car that
you desire (as well as create an exciting sound when you step on the pedal). Depending on
your vehicle and the upgrade you choose, you could see an increase of five to 15 horsepower.
Our shop in Langley BC carries reliable products, including ram air intakes and cold air intakes,
from brands like CTS Turbo, AEM, and AFE.

Exhaust System
Our shop technicians in Langley BC may find that you could improve airflow through the exhaust system, too. We've got resonator delete kits to increase the turbocharger and intake noise (the "aggressive" noise that many of our customers like). Our car shop also carries exhaust kits that go behind the catalytic converter ("cat-back" exhaust systems). Whatever you choose, we're sure that you'll love the improvements in engine performance and fuel economy.
CONTACT FORM
We respond to all of our electronic messages within 24 business hours.
Contact Our Car Performance Shop Today
Located in Langley BC, Monster Auto Lab has the car performance lab you can depend on for the right upgrades at a price that will fit your budget. We can keep track of all that we do to your vehicle so that you have a service history to refer to in the future.
If you live in Langley BC and are ready to boost your vehicle's performance, fill out our general contact form, and we'll get back to you in no time! Our shop will also gladly receive your call, email, or text.