Car Wrapping Service in Langley BC
For Langley BC drivers, there are many reasons to invest in a vehicle wrap for your car. It can make your ride look fabulous without an expensive paint job or even just be used as an advertising space for potential business opportunities. Whatever the reason is Monster Auto Lab has got you covered with both our full and partial car wrap services.
Full Car Wrap Services
At our Langley BC location we offer full-service automotive wraps where we will be able recreate your cars image. With our full car wraps you'll be able to customize the design of your vehicle to meet your exact specifications without affecting your car's resale value.
Our team at Monster Auto Lab only uses premium materials made by trusted brands like Inozetek, Avery and 3M and with our strong commitment to quality and a dedication to true craftsmanship, we can help you achieve the impressive look and results that you're searching for.
Monster Auto Lab technicians are Avery Dennison-certified car wrap experts and will have your full vehicle wraps done anywhere between three to seven business days. Our full vehicle wraps typically start around $3,000 depending on the size of the vehicle and the complexity of the wrap.
Car wraps done at our Langley BC facility can last as long as 2 to 5 years when properly cared for, and instead of the typical wax we recommend using a quick detailer product to extend film life. The film manufacturers we work with also provide a minimum two-year warranty on any film defects.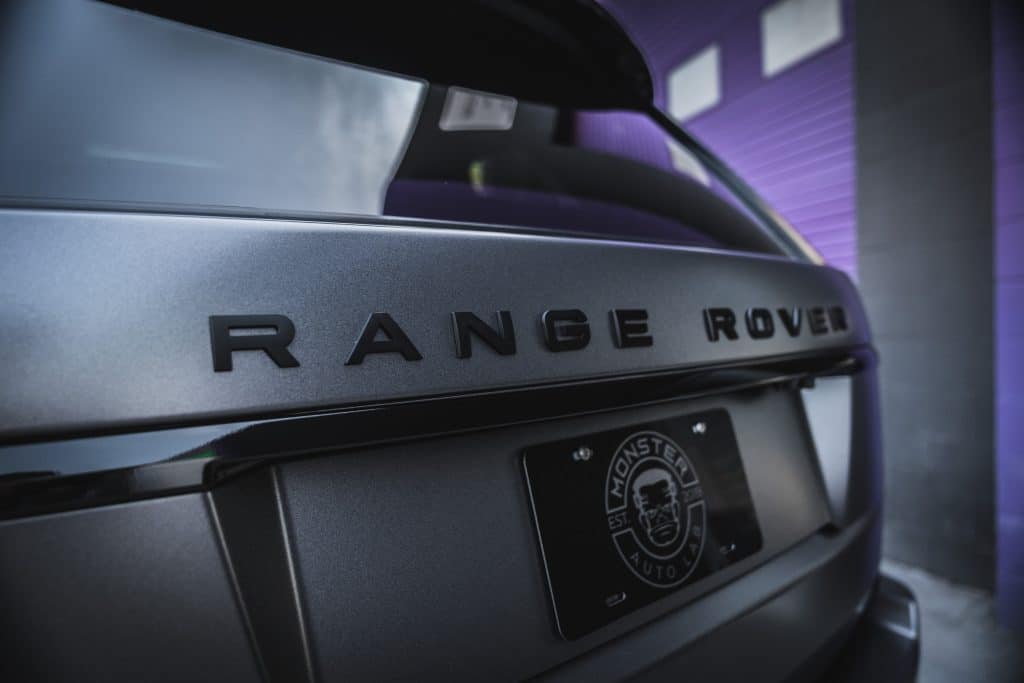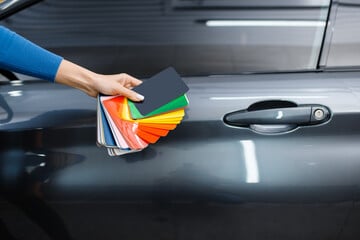 Partial Vehicle Car Wrap Services
One of most popular partial wraps known as dechroming is also known as the blackout package and involves wrapping exterior chrome in black vinyl. This treatment will give your car a sleek, sporty and dashing look.
Our Langley team also wraps interior chrome upon request for a finished look both inside and out. Partial vinyl car wraps can start at $299, and our blackout packages average about $749.
The time it takes to complete partial vehicle wraps depends on the complexity of the installation. A partial wrap takes less time than a full job. However, it could take longer if you want interior wrapping which may involve a lot more complexities.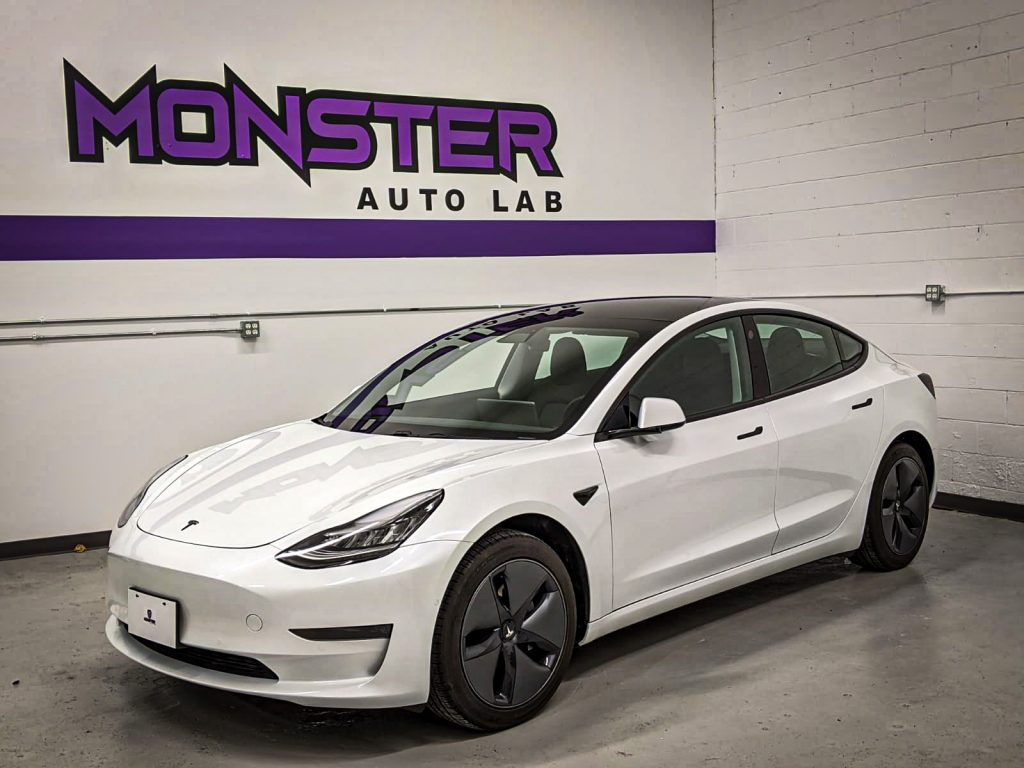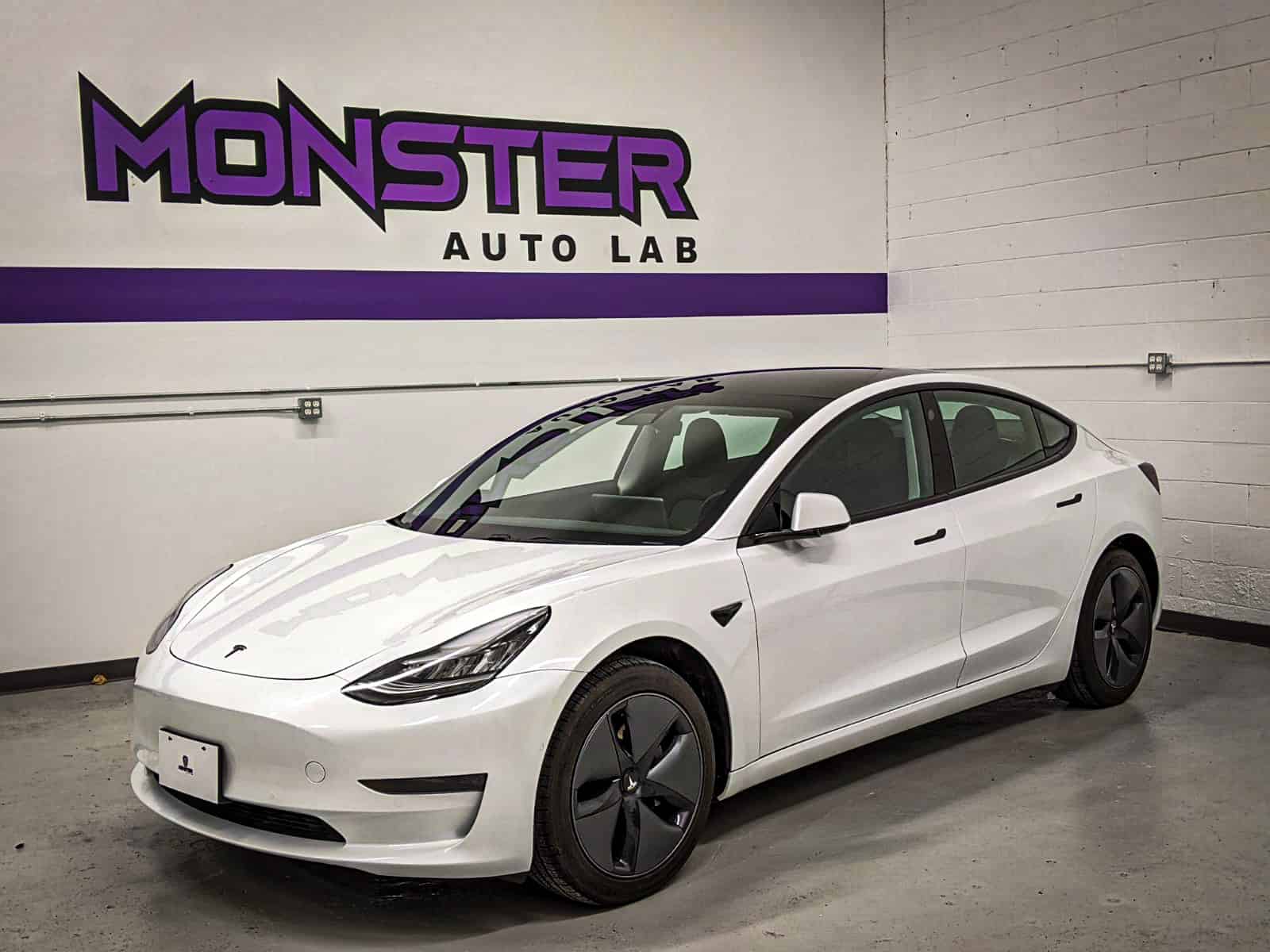 See How Our Car Wraps Can Work For You
Besides being way less costly than any automotive paint job in the Langley BC area, a vehicle wrap can benefit you and your automobile in many ways:
● Wraps protect your ride from scratches, bird droppings, rust, dirt and exterior wear and tear.
● Car-wrapping is an up-and-coming automotive service, and we have mastered the science behind the art.
● Our Langley BC team employs seasoned wrap specialists with years of combined experience in the car wrap industry.
● Monster Lab automotive service specialists are always here to chat whenever you have questions.
● If you should need a touch-up, it's easy to match the color. The Monster automotive wrap comes in a profusion of shades and hues.
A wrap does not involve paint. Thus, your car or automobile won't be damaged by spray-painting mistakes that are difficult to correct and costly to repair.
Rusty or dented areas also increase the cost of repainting, and spray-painting an automobile can take weeks, whereas installing a car wrap on your vehicle only takes a few days and can last for years.
Contact Monster Auto Lab For Your Car Wrap
In 2020, the car wrap industry was estimated to have a market cap of $4 billion, and since then that market is expected to grow by almost 20 percent between 2021 and 2028. As car wraps become more and more popular for all different types and sizes of vehicles it's important that you don't miss out on your chance to transform your vehicle as well. Contact our car wrap experts located in Langley BC at Monster Auto Lab as our team is ready and able to help you with all of your car wrap needs. For more information on our car wrapping services please fill out the information found on our contact page and a member of our team will contact you as soon as possible. If you're in need of more immediate service, please call our office in Langley where you will be directly connected with a member of the Monster Auto Lab team.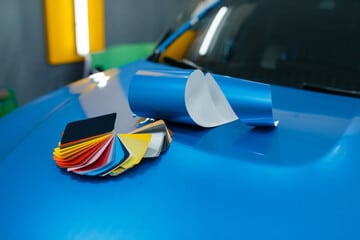 CAR WRAP FAQ
AFTER CARE CAR WRAP FAQ