Why Your Tesla Needs Paint Protection Film
You just bought a new Tesla and you want it to continue looking new for as long as you have it. No dings and scratches. No stuck-on bird droppings. And no paint that looks its age. Paint protection film (PPF) for Teslas can do that for your car and more. Paint protection film is flexible, clear polyurethane. It's eight mil thick and is backed with a special adhesive that adheres safely to your car. It can last as long as 10 years, and you can cover all or just part of your car. Automotive writer Jason Shi points out that most Tesla owners end up getting PPF eventually because the quality of Tesla's paint jobs is far behind the quality of its technology. And that's one reason to invest in paint protection film for your Tesla.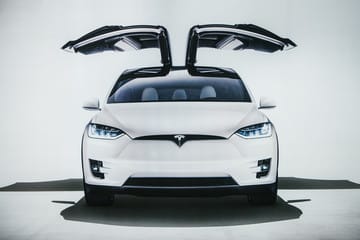 Protect Your Investment
Paint protection film protects your car from the hazards of the road and environment. It can protect your Tesla from rock chips and other road debris and shopping carts gone astray in parking lots. Swirls from the carwash won't show. It's also stain-resistant. And the adhesive on the back fills minor defects in factory paint jobs.
Least Expensive Isn't Always Best
The cost of covering your Tesla will vary from shop to shop and area to area. The cost of covering the entire car can range from a few hundred dollars to more than $7,000. But you have choices. To reduce the cost of the paint protection film, you can decide which areas of the car are most vulnerable and just cover those. Some people cover just the front bumpers or fenders to keep the cost down. Or they minimize the expense by doing just the hood and trunk ledges. But there's more to consider than the cost of paint protection film for your Tesla. Research shops, and look for one with experienced installers. An installer who's new to applying paint protection film can make mistakes, damaging your Tesla's paint. Also, check out the company's website. Is it professional-looking, informative and attractive? Does it discuss the company's expertise and experience? Are there pictures of its work? The website should tell you how the paint protection film will be installed on your car, too. Something else to check is comments from customers on the review websites. Finally, visit the shop. Is the staff friendly and helpful? Is the shop clean and organized? The condition of a company's workplace can tell you how much its people care about their work.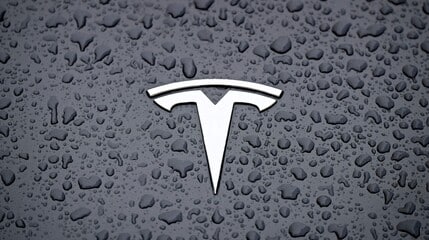 Finding PPF For Your Tesla
There are many PPF installers in the Vancouver metropolitan area, so take your time and find the one that will make you feel most comfortable. Try to visit the shops in person, and take a list of questions with you. Your Tesla is a car to be loved and protected, not just for its beauty, luxury, and technology but for its respect for the earth. We invite you to visit our website and stop by our shop in Langley. You'll find friendly, knowledgeable people who will be happy to share their expertise with you. We'll explain how we apply PPF and answer any questions you have. We're always available to answer questions after the installation, too. We specialize in PPF, car wraps, and ceramic coating, but we're also a repair shop. So we can continue caring for your Tesla for many years to come.